Warmly welcome all experts of Shenzhen Vacuum Association to visit our company
---
On the morning of August 14, 2018, experts from Shenzhen Vacuum Association visited our company---- Liaoning Beiyu Vacuum Technology Co., Ltd. for a visit and exchange. As soon as they got off the bus, the guests were warmly welcomed by all colleagues in our company.   Before the visit, Mr. Guan Bingyu, Chairman of the Board, briefly introduced the company's development history to the guests. Founded in 1993, our company is a national high-tech enterprise specializing in the production of vacuum equipment. After more than 20 years of ups and downs, we now have a large number of technical elites and professional and technical personnel, in addition, we also have our own independent laboratory research base
On the morning of August 14, 2018, experts from Shenzhen Vacuum Association visited our company---- Liaoning Beiyu Vacuum Technology Co., Ltd. for a visit and exchange. As soon as they got off the bus, the guests were warmly welcomed by all colleagues in our company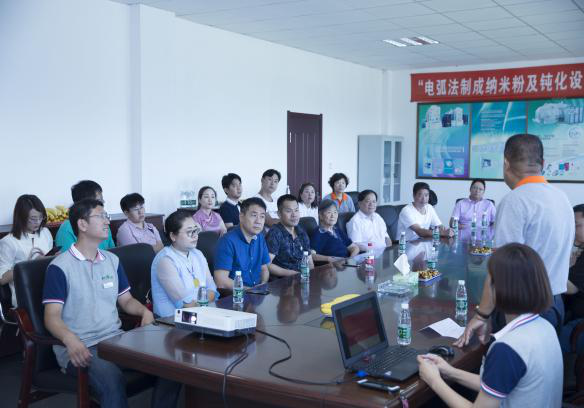 Before the visit, Mr. Guan Bingyu, Chairman of the Board, briefly introduced the company's development history to the guests. Founded in 1993, our company is a national high-tech enterprise specializing in the production of vacuum equipment. After more than 20 years of ups and downs, now has a large number of technical elites and professional and technical personnel, in addition, we also have our own independent laboratory research base, the company under the leadership of the research team has achieved one after another scientific research results and obtained many invention patents and new patents, has been unanimously recognized by the industry. These achievements of the company are inseparable from the wise decision-making and management of the chairman and leaders, and also the joint efforts of all colleagues of the company. Our company always adheres to the "quality first, customer first" business philosophy of "integrity and innovation" and "gold service" as the enterprise goal, which has been unanimously praised by customers at home and abroad for many years.
Later, the guests visited the company's production workshop, warehouse and office area under the leadership of Chairman Mr. Guan Bingyu and Manager Guan Yawei. Minister Wang Haiyang explained the specific production process and safe operation process of the company's workshop in detail for the guests, and during the visit, the guests highly praised the work of our company's workshop production and safety management, and praised our automated production equipment and workshop hygienic environment. In the process of talking with the guests, Manager Guan Yawei focused on the safe production process of our company's workshop, which is equipped with vacuum workshop, riveting workshop, polishing workshop, cutting workshop and machining lathe workshop. Each workshop is equipped with its own independent safety management specialist to ensure the safety of the company in the production process.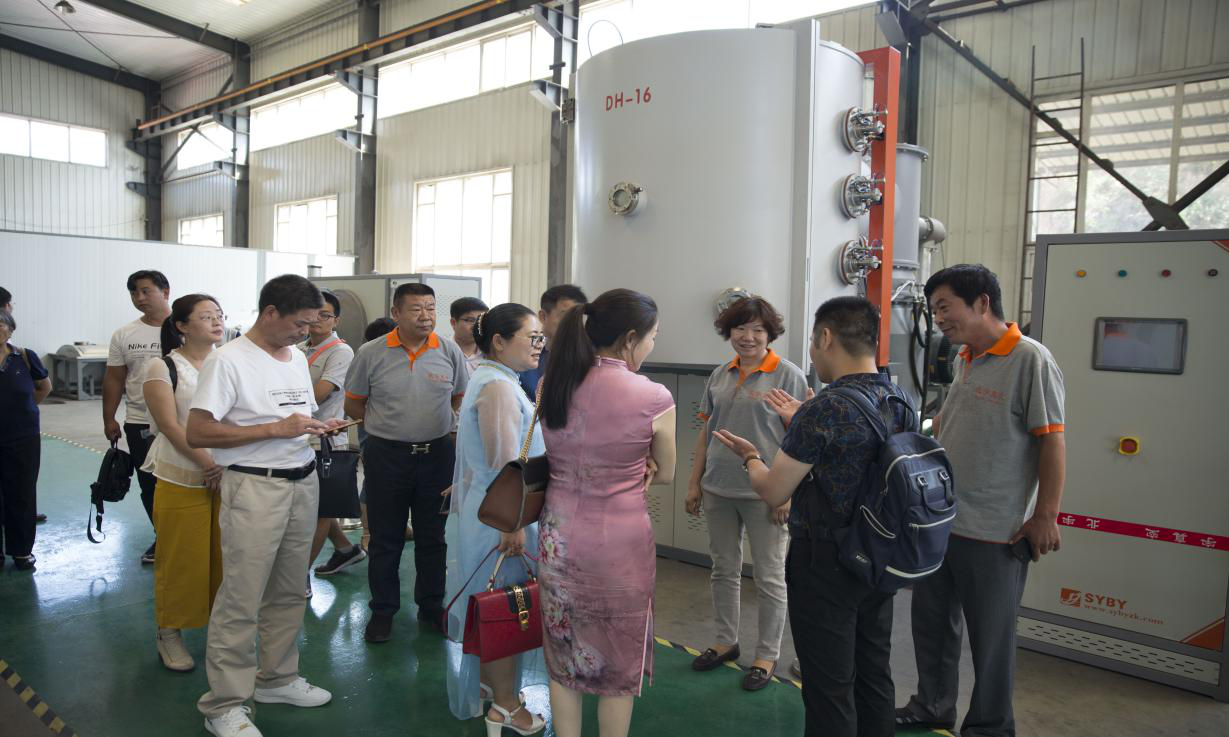 In this exchange meeting, we listened carefully to the valuable opinions from experts, and the leaders and guests expressed their opinions in a relaxed and pleasant exchange atmosphere. The visit and guidance of the leaders of Shenzhen Vacuum Association this time is not only a recognition of our company's production and products, but also brings us great encouragement and motivation. In the future, our company will continue to conduct research and breakthroughs in high and new technology, constantly improve our working environment, implement the business philosophy of the enterprise, and work together with colleagues in the company to create high-quality vacuum enterprise products.